Medical Treatment Policy
Shall we start thinking seriously about teeth?
Your teeth are an organ just as important as any other part of your body. They are with you your whole life!

The mouth
•Your mouth and teeth are a wonderful thing. People can show emotions through it, it's part of your daily life, it's what makes people beautiful...

•For me, teeth are an expression of life. For example, if an animal looses all of its teeth, it automatically means its death. Animals can not survive without teeth, they will gradually starve to death.

•For human beings, the mouth is a tool of communication. We can express love with it, happiness and joy, anger and sadness.

•We take food through the mouth, use it for breathing, the mouth is what makes people alive.

•Therefor, it is very important to keep and maintain your teeth healthy.

Don't you share the same view?

Shall we start thinking seriously about teeth?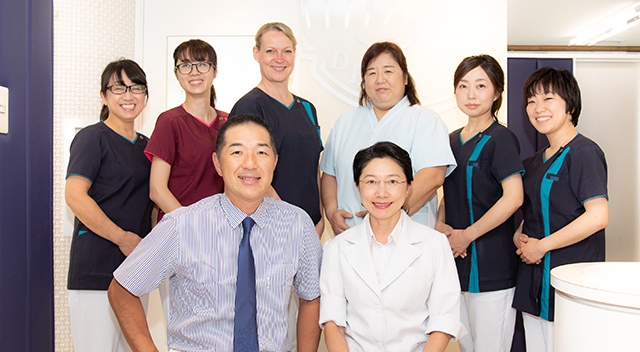 Our clinic offers its patients the most advanced dental treatment options and comprehensive consultation with the patient.
We don't just treat one tooth but your entire mouth. Our services include dental occlusion, broken/ lost teeth, teeth alignment, gum inflammation, brushing, tooth discoloration, misfitting of dentures, periodontal disease, temporomandibular joint derangement, cosmetic dentistry, temporomandibular joint motion analysis (gnatho hexagraph, pantograph), tomography, special examinations such as occlusal diagnosis with Tscan, ceramic restoration treatment, implant treatment (single tooth or multiple teeth), full mouth reconstruction, dental treatments from 3 years old up to 100 years old, Pilot Denture system (comfortable dentures produced in two stages), periodontal tissue regeneration (GTR, GBR, ENDOGAIN), laser treatment, temporomandibular joint treatment, tooth autotransplantation, professional tooth cleaning, whitening, maintenance, etc.
For consultation, if it's just for one tooth or your entire mouth, please feel free to contact us any time.